Contact us and we will respond as soon as possible.
We are based in Centelles where fireplace manufacturing is considered one of the most important economic activities in the area and best known in Spain. We promise you great customer service and quality products as well as ongoing tests to verify the performance of our products.
Street address
Pol. Ind. La Gavarra
Ronda de la Font Grossa, 33
08540 Centelles (Barcelona)
C17 Salida 44
Email
info@argemiprefabricats.com
Phone
T +34 93 881 20 25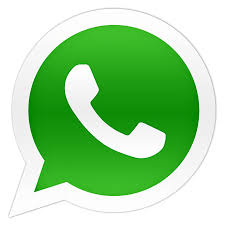 +34 689 46 33 33
Opening hours
Monday to Friday, 09:00 a 13:00 and 15:30 a 19:00
Saturdays, 09:30 a 13:00
CLOSED for HOLIDAYS: from August 5th to 25th
[contact-form-7 id="5380″ title="Contact form 1″]
"En virtud de lo establecido en la Ley 15/1999, de Protección de Datos de carácter personal le informamos que sus datos van a forman parte de una base de datos titularidad de Argemí Prefabricats S.L.. La información registrada se utilizará para informarle por cualquier medio electrónico de nuestras novedades u/o información de la entidad. Puede ejercer los derechos de acceso, rectificación, cancelación, oposición, limitación y portabilidad en Pol. Ind. La Gavarra, Ronda de la Font Grossa, 33, 08540 ,Barcelona o enviando un e-mail a in@argemiprefabricats.com. En cumplimiento de la Ley 34/2002 del 11 de julio, de Servicios de la Sociedad de la Información y de Comercio Electrónico e Internet, le informamos que puede revocar en cualquier momento, de forma sencilla y gratuita, el consentimiento para la recepción de correo electrónico enviando un e-mail con su solicitud a: in@argemiprefabricats.com."
El responsable del fichero es ARGEMI PREFABRICATS, S.L., con NIF B-62111802 y domiciliado en Ronda Font Grossa, Polígon Industrial La Gavarra, Centelles (08540). Usted podrá ejercer las facultades, previstas en la Ley, de acceso a los datos, de rectificación, cancelación y oposición a los mismos dirigiéndose por escrito al responsable del fichero".