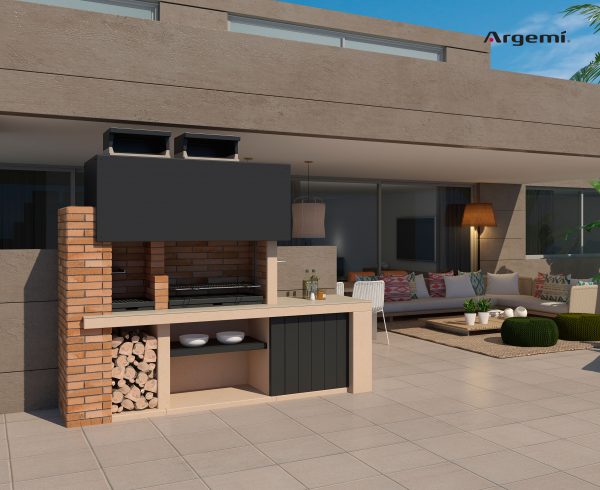 Barcelona Barbecue design
Technical characteristics
Exterior hood in microcement.* (kit in parts).
Interior hoods in refractory concrete.
Anti-spark system
Refractory brick and concrete interior 5cm.
Three positions for stainless grill 82x52cm.
Support and lining in beige 5cm refractory concrete.
Independent ash drawer.
Two slinding doors in microcement.*
Gas burner **. volcanic Stone and set of stainless with grease collector grille.
* A manual riveter is needed for assembly.
** Gas canister not included.
Options
Compartir
[contact-form-7 id="5355" title="Formulario producto_EN"]